UPDATE FOR FRIDAY, May 15, 2020
Click here to read through the latest stay healthy order for the State of Idaho. 
The LOID office will open to limited patron occupancy on Monday, May 18, 2020.   A maximum of 2 patrons in the office at one time.  For your safety and ours, we ask that you be mindful to limit your time inside the office.  Please do not enter if you are feeling ill.
Patrons may continue using our payment portal from this website  or by calling 1-844-619-2892.  We also continue to check the payment drop boxes throughout the day for your convenience.  One is next to our mailbox in the parking lot, the other is near the front entrance.
UPDATE FOR THURSDAY, March 19, 2020
The LOID office will be temporarily closed to the public beginning Thursday, March 19, 2020, out of an abundance of caution for our patrons, employees and their families.
We understand water is essential and want to assure you that YOUR WATER IS SAFE.  The LOID will continue to be operational, even though the office is closed to the public.  We encourage our patrons needing assistance and service to phone our office at (208) 746-8235 or email us at

[email protected]

.
Account invoices can be viewed by hitting the blue button to the left, VIEW OR PAY YOUR BILL.  It will take you to our payment portal.  You will need your account number to access this information.  If you do not have this number, please call our office and we will assist you.
Payments can be made through this portal or by calling 1-844-619-2892.  We also have two payment drop boxes for your convenience.   One is next to our mailbox in the parking lot, the other is near the front entrance.
The COVID-19 pandemic is changing daily.  At this time, it is unclear when we may open our doors to the public again.  Please check the website periodically for updates.
We appreciate your patience as we work through these unusual times.
Dear Patrons of the LOID,
The health & safety of our customers, employees and partners is our top priority.  We are closely monitoring developments related to the COVID-19 (the coronavirus) outbreak and its impact across our service area.  This includes keeping updated with the CDC, EPA and WHO.     
We take our role as a water utility provider seriously and are focused on providing you with a safe water supply.  We want to assure you that we are taking appropriate and necessary preventative measures to minimize the risk and spread of the illness.    
Our district office remains open at this time, but this may change as the situation requires.  Although, we remain available to serve you and all of our customers, we encourage you to access your account 24/7 by clicking on the View or Pay Your Bill button to the left or simply call us directly at (208) 746-8235 for any questions, concerns or requests. 
This is an unprecedented time for everyone, and things are changing daily.  However, the health and well-being of our patrons, employees and partners will remain our first concern.   We will continue to assess the situation and will keep you apprised as our plans evolve.  Meanwhile, we are committed to maintaining our business operations and ensuring that you continue to receive the highest quality service without disruption.  
Sincerely,
Lewiston Orchards Irrigation District
Make Payments / View Your Invoice ONLINE!
The Lewiston Orchards Irrigation District is proud to offer you an easy and convenient payment option, as well as view cur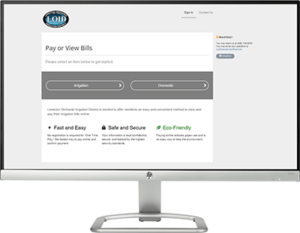 rent and past invoices!
Fast and Easy!
No registration is required for "One Time Pay", the fastest way to pay online and confirm payment.
Safe and Secure!
Your information is kept confidential, secure, and backed by the highest security standards.
Eco-Friendly!
Paying online reduces paper use and is an easy way to help the environment.
Online Payment Guide: Click HERE
---
Reclamation – Managing Water in the West
Preliminary Draft Environmental Assessment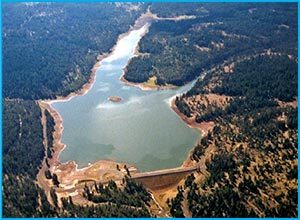 The U.S. Department of the Interior, Bureau of Reclamation (Reclamation) prepared this Environmental Assessment (EA) in accordance with the National Environmental Policy Act (NEPA) for the proposed Lewiston Orchards Water Exchange and Title Transfer Project. This EA analyzes the potential environmental impacts that could result from the implementation of the water exchange and title transfer alternatives.
Early settlers to the confluence of the Clearwater and Snake Rivers made their living by dryland farming, mining, and lumbering. Many of the settlers found the climate at the lower elevation provided for comfortable living with a good growing season for crops and orchards. In 1906, the Lewiston Land and Water Company of Portland, Oregon initiated irrigation in the area with the construction of the Sweetwater Creek Canal and Reservoir A Dam to deliver irrigation and domestic water to the dry bench above Lewiston, Idaho. To accomplish this, the company condemned Indian trust allotments on the Nez Perce Reservation owned by the U.S. in trust for individual Indians in a state court proceeding in Lewiston. The company failed to notify or include the U.S. as a party and its condemnation of U.S. trust allotments, then used for reservoirs and canals, occurred without lawful jurisdiction and remains of disputed validity to this day.
CLICK HERE TO VIEW THE OFFICIAL PRELIMINARY DRAFT ENVIRONMENTAL ASSESSMENT
---